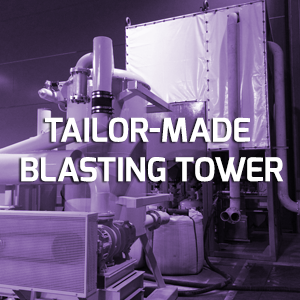 The Customized Blasting Tower – the most efficient surface treatment solution for closed tanks

RECORDED WEBINAR
---
Case Study: The Customized Blasting Tower – the most efficient surface treatment solution for closed tanks
Are you constantly looking for new ways to reduce the costs related to blasting applications?
Is the environmental protection an issue in your shipyard, too?
Are you also willing to offer the safest working conditions on your site?
In this particular case study you'll discover:
how using mobile blasting solutions can help you reduce 5 times the cost with the abrasive material 
how integration can help you maximize the efficiency of the blasting process in closed tanks
how customization of the mobile blasting solution supports you achieving optimum results from both cost and quality points of view
how SMART blasting towers permit relevant reduction of costs related to environmental protection
how personalized equipment allow you to optimize the manipulation and transport costs
Enjoy it!
Stay in touch with us
and let us know your particular situation! We will be happy to help you in finding the most appropriate solutions.
RECORDED WEBINAR