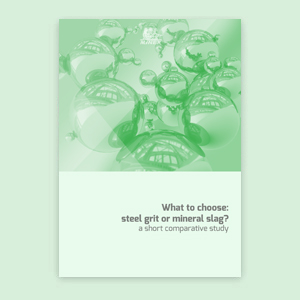 What to choose: steel grit or mineral slag? - a comparative study

* you need to be registred
---
Free Whitepaper: What to choose: steel grit or mineral slag? - a comparative study
Are you constantly looking for new ways to reduce the costs related to blasting applications?
Is the environmental protection an issue in your shipyard, too?
Are you also willing to offer the safest working conditions on your site?
In this particular Whitepaper you'll find out:

How is the abrasive material impacting the overall operational cost in case of blasting applications?
Which types of abrasives are better for the environment and healthier for the operators?
What to choose in case of new constructions respectively in case of ship repair works: slag or steel abrasive?
* you need to be registred